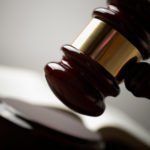 Dear Family and Friends of the Preborn Child,
If we are to remain fully human, our nation needs to purge the horrors committed by Planned Parenthood.  We need to start by defunding Planned Parenthood. Governors are proving to have more courage than the Congress.
Dee Becker, whom you all know as a great stalwart for Life, has written the enclosed letter to her Governor which she shared with us.  You may wish to write a similar letter to your own Governor. We need to challenge them to take action immediately against these unconscionable acts of Planned Parenthood.
The states of Arkansas and Utah recently joined Alabama, Louisiana and New Hampshire in defunding Planned Parenthood.  Twelve other states have opened "investigations" into defunding Planned Parenthood. Both the U.S. Congress and the states need to defund it while any investigation is pending, otherwise "investigations" are simply stalling tactics for Governors and members of Congress without courage. We need to be asking the question "Would our Governors and elected Representatives have us first launch an "investigation" into whether or not we should vote for them and take polls or would they have us vote for them simply because we believe in them?  Do they believe in the right, and do they have the courage to act on the right and stand against the wrong?  Or do they want to have 'investigations' while they are waiting for the polls to come in or for the uproar to die out?"
The Obama Administration is threatening to cut off Medicaid funding to states whose Governors act to defund Planned Parenthood.  Several years ago, Texas defunded Planned Parenthood.  At the time, the Obama Administration threatened to cut off Medicaid funding to the state.  Governor Perry responded by having the state of Texas itself fund Medicaid.  The Governors need to borrow a page from Governor Rick Perry's book and act immediately while directing their state Attorney General to challenge the Obama Administration in court (Yes, all the way to the U.S. Supreme Court) on the unconstitutionality of the current Administration threatening to use Medicaid funding as a political tool.
The Alabama State Finance and Taxation General Fund Committee recently approved a bill to make selling aborted babies' body parts a class B felony, punishable by 2 to 20 years in prison, under Alabama state law.  A twelve to one vote on the proposed bill sent it to the full state Senate.  We will want to watch to see if this passes in Alabama and more states need to follow this example.
Yours very sincerely and respectfully,
Martin Palmer
P.S.  In a last ditch effort to win favor for continued funding, Planned Parenthood is saying that they provide other health services to women.  We need to share with our Governors and Representatives the enclosed story of a college co-ed whose parents misdirected her to Planned Parenthood for prenatal care when she discovered she was pregnant. Read her story and see what happened.
*   *   *   *   *   *   *   *
Woman Recalls Planned Parenthood Visit:
"They Said They Don't Have Doctors for Pregnant Women"
When the fifth Planned Parenthood video was released, America got a startling peek inside the Houston Planned Parenthood "mega-center."
But for a young woman named Addison, it was a second look.
The building, which resembles a cash register, has a whole floor devoted to surgical abortions, which we now see also houses a fetal parts procurement center. But since Planned Parenthood tries to present itself as a women's health center, that's how Addison ended up there – a decision she says she still regrets today – even though she stood up to them when they repeatedly suggested she abort her baby.
At the age of 17, just four years ago, Addison was a freshman at the University of Houston, which is near this Planned Parenthood. Her pregnancy that October was a shock, and she was further surprised when she found out Planned Parenthood wouldn't help her – because she wanted to keep her baby.
Addison's parents, five hours away and uninformed about the true nature of Planned Parenthood, innocently suggested she go there for an official pregnancy test and prenatal help. She was uninsured, due to her dad's changing employment, and her parents had always heard the rhetoric that Planned Parenthood was there to help uninsured women and provide them with a full range of their health care needs. Abortion was never an option they considered.
Addison and her fiancé headed to the Houston Planned Parenthood for a blood test. There were no freebies for uninsured Addison here; her fiancé had to pay $70 for the test. "They told me the charge first thing," she says. But that wasn't the part that drove her off.
They sat in the waiting room for two hours, and when they called her, they wouldn't allow her fiancé go back with her for the test, despite the fact that she was uncomfortable and hated needles. So while he sat waiting, Addison was taken to a back room, then to an exam room where she waited another hour before a Planned Parenthood employee came in. That employee proceeded to ask her questions about how many sexual partners she had, about her sexual relationship with her fiancé, and other personal things. Then she asked Addison the magic question: "Do you want to have an abortion if you're pregnant?" When Addison told her no, the woman replied, "Well, you are only seventeen. You really need to make sure you're ready for parenting and consider abortion." Addison was only there for a pregnancy test and prenatal care and was opposed to abortion.
When Planned Parenthood later called to confirm Addison was pregnant, the staffer said, "We know you said you didn't want an abortion in your visit today, but we wanted to make sure that is still the case?" Addison says, "I said I did not want an abortion and hung up."
But she called back for prenatal help anyway:
The same day I called them and told them that I had a blood test and it confirmed pregnancy, and I needed to see if I could see a doctor about prenatal care, and what I could and couldn't do [to] keep the baby healthy.
They then told me that unless I had a sexually transmitted disease or wanted an abortion that they could no longer help me. I said "So y'all do not help pregnant women?" They told me no, that they didn't have doctors for pregnant women.
Addison says she discovered that the six-story building that advertised itself as a women's health center and claimed to care for poor women was really there for abortion, STD treatment and birth control. She says she thought to herself, "I thought this was Planned Parenthood, not once-you're-pregnant-we-can't-help-you."
Eventually, she ended up at a hospital with cramps, and found out she was 10 weeks along instead of the four she had estimated, but her baby didn't make it; Addison had a miscarriage.
Addison's eyes are now opened to the nature of Planned Parenthood as an organization:
I think normal people have a misconstrued view of what [Planned Parenthood] is. I am 100% against abortion. I have seen so many people struggle to get pregnant and think adoption is an amazing thing. I wouldn't give my child up because I have my fiancé and family to help, but if I didn't, adoption would be an option.
Addison was one of the women the abortion powerhouse claims to exist to help, but she was charged full price for the blood test she received (despite being uninsured), and she was sent away when she didn't want to consider abortion, an option offered to her several times over the course of her short relationship with Planned Parenthood. To Addison, the "women's health care" claims listed on the many Planned Parenthood websites really mean "we'll examine you, give you birth control, and kill your baby if it fails."
Today, Addison is 21. She and her fiancé are married with a 6-month old son. But when the fifth undercover Planned Parenthood video was released, the pain and anger came back to her in a flash. She still wonders if, had she been able to get prenatal care, she might have sustained her pregnancy. While she will never know that for certain, the idea haunts her.
Throughout her pregnancy with her son, she was amazed by the care and compassion of her own OB/GYN, and she says she learned so much about how to care for her body and keep her baby healthy—something she asked Planned Parenthood to help her do the first time around. "I had no idea what you even needed back then and no idea how I could get that help," she says.
To her, the fetal parts revelations coming from that same clinic – Planned Parenthood Gulf Coast – make sense to her. She says:
No wonder they wanted to abort my baby. They could charge me for an abortion and make money selling its body parts.
Addison learned the hard way that Planned Parenthood wasn't about affordable women's healthcare. She's just thankful she didn't let Planned Parenthood talk her into aborting her child.
LifeNews Note:  Susan Michelle Tyrrell writes for Live Action News.
Congress Must Defund Planned Parenthood Immediately
CLICK HERE TO SIGN THE PETITION!!  
*   *   *   *   *   *   *   *
CLICK HERE to view Ms. Dee Becker's (Charter Member and Vice President, March for Life, Washington, D.C.) letter to the Governor of Delaware regarding the responsibility of defunding of Planned Parenthood.
*   *   *   *   *   *   *   *
We are made in the image of God
We are not made for spare parts