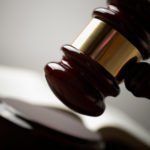 BULLETIN
November 16, 2015
The French investigation of Friday night's atrocities in Paris is a wake-up call, revealing Europe's worst nightmare, namely that ISIS used refugees coming in on rubber rafts as the "Trojan Horse" to smuggle experienced, trained fighters into the bosom of Europe.   The Syrian passport of one of the "suicide terrorists" found near his body, had been stamped as coming through a Greek island this past October 3rd. The late night news carried that all that was left of this terrorist's body after he detonated his suicide vest was a finger, but that finger gave them a fingerprint which matched the passport.  That finger pointed to the truth for all the world to know.
As tens of thousands of Syrian refugees fled civil war, hurrying through European countries, many had speculated "What would prevent terrorists from simply pretending to be refugees and coming in with them?"  Each European country, anxious to herd them into the next, said "Oh no, ISIS would not come in little rubber rafts, they have other ways of getting in."
Ben Carson wisely says, "Why would they not come in this way?"  It would be foolish not to, with such an easy means of entry.  He, along with most everyone in the Congress right now, is questioning why the White House still wants to admit 10,000 Syrian refugees into the United States.   The Administration's spokesperson said that they will do "careful background checks" on all 10,000.  (The term the Administration uses is "vetting".)  The head of one of the congressional intelligence committees explains that there is no way to "vet" 10,000 fleeing refugees.  There are no computer records on these refugees from Syria.  In other words, one must take a refuge's word as to their identity, background and why they want refugee status.
ISIS is smart.  They're savvy.  They have been called the most sophisticated terrorist group the world has ever seen.  Here goes a tide of refugees flowing right out of their country (the Trojan horse on wheels).  All they have to do is pick some of their elite, trained fighters and put them through charm school and I'm afraid they'd be able to convince the current Administration that they should be given a cabinet position upon landing on American soil.  This would be comical – if it wasn't so tragic. In the face of such a wake-up call to the world on ISIS, why does the current occupant of the White House seemingly refuse to change course on his determination to admit 10,000 Syrian refugees?  Hopefully, by the time you receive this bulletin, he will have changed course. Many knowledgeable people in his Administration have to understand the common sense need to heed the wake-up call that Paris received the other night.
There is an explanation of why certain individuals are not able to admit they are wrong; why they will not take advice; why they will not change course even in the face of logic.  That explanation was given in a diagnosis made by the preeminent physician, Dr. Edmund Pellagrino (Click here to view resume).  He is both medically and technically qualified to make the diagnosis. You'll learn the story of his diagnosis of Obama in the enclosed November letter which curiously came back from the printer midday Friday before the events that unfolded Friday night.  We are dealing with a mental health issue – Dr. Pellagrino's diagnosis of narcissism (Hitler was a narcissist.)
If they let the 10,000 in, all they have to do is miss their guess on 8 of them (only 8 terrorists struck Paris).  What if they miss their guess on 80?  How about 800?  How many cities could you hit simultaneously in the U.S. with 800 (8 per city equals 100 cities – they choose the cities).  If ISIS were to hit 100 major U.S. cities simultaneously havoc and the need for Marshall Law will have been created.  Is this what this Administration wants?  And the Emergency Powers Act that many have been talking about?  Is this Administration unwittingly or knowingly playing into the hands of terrorists?
Click here to share your comments, questions and concerns.